Please note javascript is required for full website functionality.
Schneider EV Link…engineered EV charging
Functionally simple AC EV charging.
German engineered & great for public charging spaces.
The key features of the Schneider EV Link include:
German design & manufacture
Simple & dependable for public use
Single or dual port tethered or untethered charging
Charge ports can be set to fixed maximum current to suit available power​
Troubleshooting & support package available
The Schneider EV Link AC EV charger is:​
Capable of being monitored, managed & monetised
Temperature and UV resistant
IP66
The Schneider EV Link size & shape means:​
Large flat areas for branding or advertising
Lightweight construction, but built to last
The Schneider EV Link EV AC charger is easy & efficient to install:
Accessible power connection
Internal RCBO Type A + DC
Can be wall or floor mounted on our in-house fabricated pedestal
If you'd like to know more about the Schneider EV Link AC EV charger, please get in touch with the EVUp team.
Flat surfaces for your branding
Robust design for outdoor use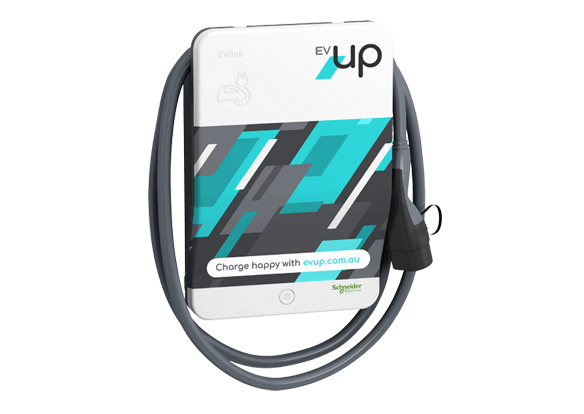 Schneider Electric demonstrated that they aren't global specialists in energy management and automation for nothing. Their Evlink Home Charging Station looks fantastic and performs remarkably well. Hundreds and thousands of happy customers from all around the world best demonstrate the success of this product.

- Evreviewer.com
Schneider EV Link
EV network locations.
Our range of charging products, including the Schneider EV Link EV charging unit, have been deployed & are being used by site and EV owners in these EVUp network locations (with more being regularly added).
Would you like more information about the Schneider EV Link EV charger?
We're planning to deploy a number of Schneider EV Link chargers across Australia & New Zealand to better connect EV drivers with fast charging.
If you'd like to know more about the Schneider EV Link, just enter your name & email address below or give us a call & we'll send you a printable EV AC & DC charging proposal, complete with workflow, billing & support information.
Charge happy with EVUp.