Please note javascript is required for full website functionality.
EV Charger load management
Intelligent load management for EV chargers
Our locally developed dynamic EV charger load management solution reduces costs and the need for power network upgrades.
An electric car charger is typically the largest appliance in any residential building and almost certainly within an otherwise sparse car park. Worse still is that in many cases the installation of EV chargers within a shopping centre or apartment is very much an after thought. So what does that mean?
Well, if there's a requirement to add more than a couple of EV chargers to public location then the supply constraint for the building or that underground car park will quickly become a limiting factor. For example, in our experience only a handful of EV chargers can practically be installed within an apartment building.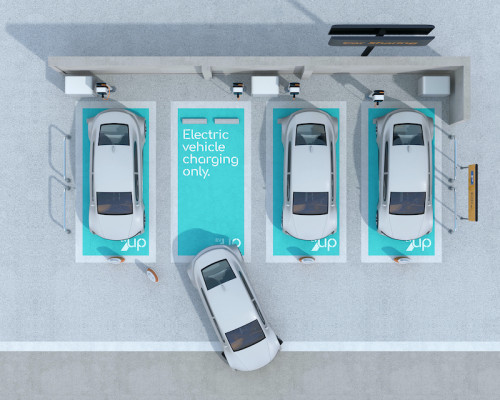 All buildings & sites, irrespective of size, have energy supply limitations, which is why so many people consider multi-port EV charging to be impractical.
Load management allows multiple electric vehicles to be plugged in & charged simultaneously, managing the charge rate as more or fewer vehicles are connected.
Do I need load management for my electric car chargers?
Essentially, load management further protects a site from being overloaded, & monitors power consumption & usage at peak times. Just as importantly, the load management software maximises the quantity of electric car chargers that can be installed in a given location and decreases charging time for EV drivers.
Reduce costs, choose the right EV charger hardware and locally developed software
Successful EV charger load management starts with understanding how much power we have to work with. We will then create a design which features suitably smart and connected EV chargers which can then be managed and monitored by our Australian developed and supported software.
EVUp's EV charger load management software has been developed in Australia & provides reliable & resilient control for EV charging at your location.
EVUp. Charge happy.
The EVUp network provides intelligent, integrated & connected electric vehicle charging solutions across Australia & New Zealand.
We believe EV uptake can be accelerated by providing family-friendly charging options in the places where people work, shop & play.
We know that attractive & highly visible charging stations raises awareness & understanding of electric vehicles, eases concerns about range anxiety & encourages the transition to low-emission transport for cleaner cities & a brighter future.
EVUp are proud to offer Australian made AC & DC charging options…the only Australian EV charging network to do so.
EVUp. Charge happy.
Multiple charge points at a single site!
We invite you to join us, please get in touch by email or phone & we'll send you an AC & DC EV charging proposal that outlines installation, billing & support information.