Do you live in an apartment but are thinking about getting an EV?
Or have you got an EV and would love to charge it at your apartment building?
Each year, more Australians living in apartments, flats, and units are switching to electric vehicles (EVs).
It's great for the environment, and great on your pocket too.
But owning an EV can be harder to manage if your apartment building doesn't have EV charging.

You shouldn't be disadvantaged for having an EV.
Instead, it should be easy and convenient for you to own a vehicle that's helping the environment.
We often get requests from excited EV owners wanting to install an EV charger in their parking spots.
The good thing is, many site owners would like to offer EV charging to tenants like you — but genuinely don't know where to start.
The problem is it's more challenging to install EV chargers into apartment buildings than freestanding homes.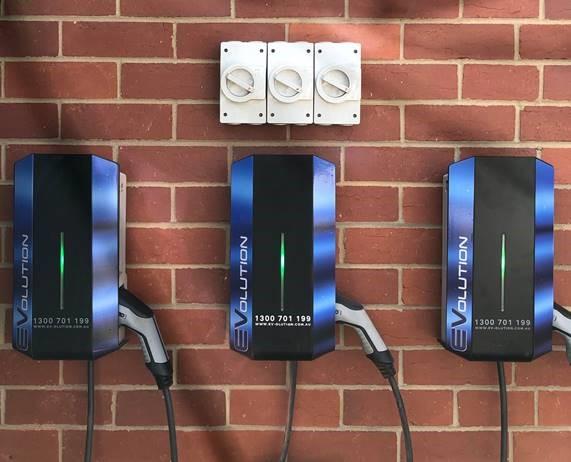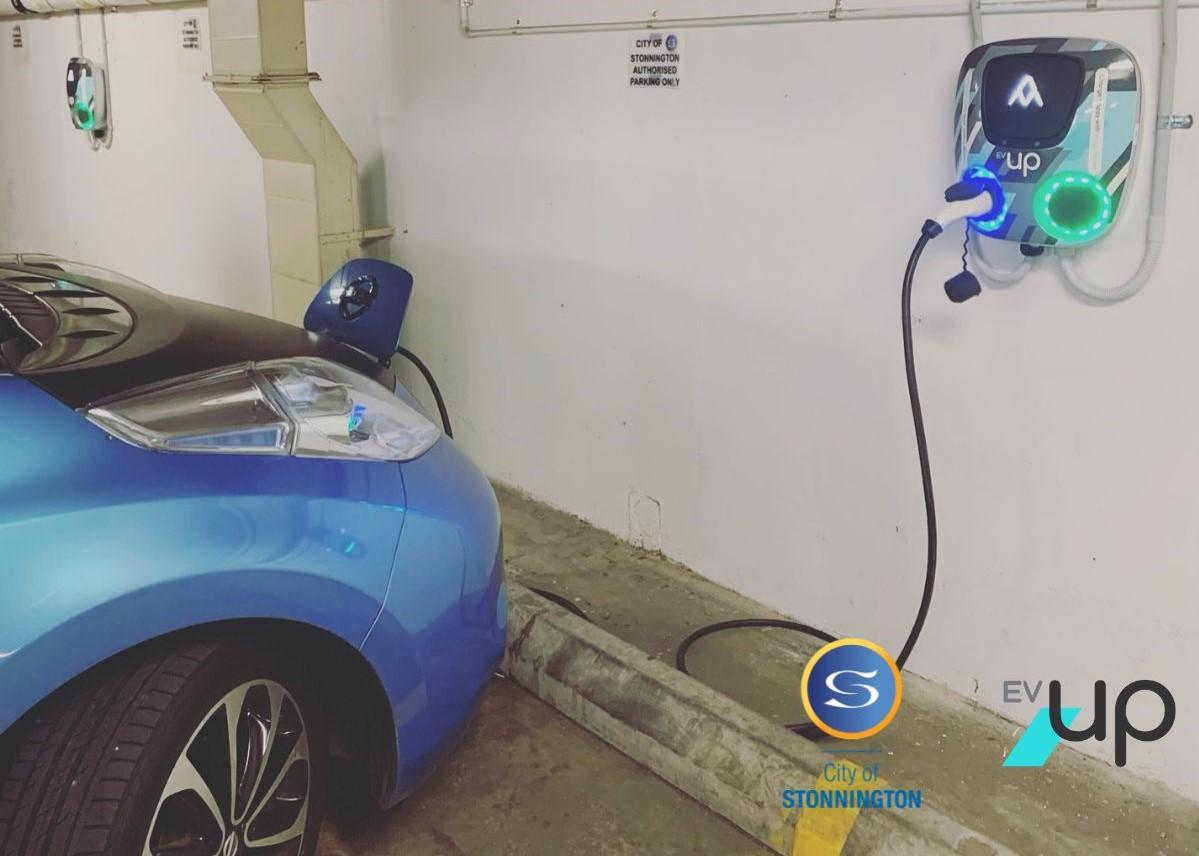 Apartment EV charging made easy
That's where we come in.
We live and breathe EVs. And some of us live in apartments with EVs too.
That's why we know the process:
The apartment EV charging journey always starts with the body corporate or owners corporation.
Got permission to install an EV charger?
If you have permission to go ahead and you know the types of chargers and payment gateways you'd like to use, ask us for a quote now.
If accepted, we'll go start the installation.
No idea where to begin?
Call us for your free consultation.
How it works
The process chart below shows what EV drivers can expect from us when it comes to apartment EV charging:

How we'll support your apartment EV installation
Nearby location and good visibility (online and signage)
Contactless PayPass / tap and go billing
Charging support
Simple charging experience
Repeat visits
Personal apartment EV chargers
Wouldn't it be great to have your own EV charger?
You wouldn't have to wait for others to charge their EVs.
This can be a problem if your building doesn't offer fast EV charging in communal spaces.
EV owners prefer to skip petrol station lines -why should you line up when you can charge overnight?
We can help you set up a charging station in your own car space:
If you're the first in your complex with an EV, it can be hard to know how to ask site owners for permission.
We've worked with plenty of apartment residents like you to successfully persuade owners corporations to install EV charging.

We'll prepare a proposal for you to send to your owners corporation and strata manager.
This will make it easy for you to give them all the information they need to set it up.
And they'll appreciate it because they'll likely soon get the same request from others (if they haven't already!).
Site owners
How it works
The process chart below shows what site owners can expect from us when it comes to apartment EV charging:

Site owners
Expert help with hardware, installation, test, and commission
Software back-end load management and monitoring
Simple payment process
Site and driver support
Annual maintenance program
We will work with your electrician or provide a turnkey apartment EV solution
Just add power.
You've got enough to deal with. That's why we offer you 2 easy options to choose from:
Use your own electrician
An end-to-end solution from consult to delivery
We realise you might have an electrician to perform the capital works already in your building. However, if they have too much on or aren't sure about taking this on, we can help you.
4 simple ways to collect revenue
You don't have to hand over your personal details when buying petrol, so why should EV drives have to when buying electrons?
Based on overseas trends, we believe easy & universal methods of payment will become mainstream, rather than smartphone apps that require log-ins.
EV drivers expect an app. That's why we offer 4 methods of payment. You decide which payment gateway suits:
QR code: Frictionless experience, anonymous interaction, no data collected.
Paypass: Frictionless experience, anonymous interaction, no 4C required.
Phone app: Driver details collected and stored. Familiar user experience.
RFID (radio frequency identification): Driver details tied to RFID cards. Payments made in arrears and managed by venue.
Paypass credit card EV Charger: Frictionless payment gateway. Popular system amongst EV drivers.
EV Software and hardware
Software
Quality EV charging software is the key to charging EVs in apartment buildings.
We've developed EV charging software that can manage:

Multiple and flexible billing, including by the hour, by kWh and by consumer type
Load management and balancing across groups or pools of EV charging units
An easy-to-use dashboard so you can find real-time and historic data, such as power usage and charge times
You can depend on our experience and data from setting up many other apartment EV installations to help you work out:
How to best use your current infrastructure
What upgrades may be needed
What you don't need.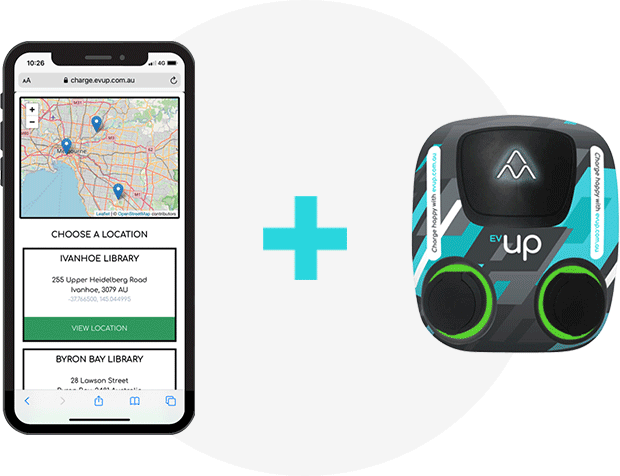 EVUp's UpCharge software has been developed by our in-house team in Australia.
Once you're on board, you can expect timely support and dialogue during the Australian or NZ working day.
UpCharge: intuitive, intelligent and integrated Aussie software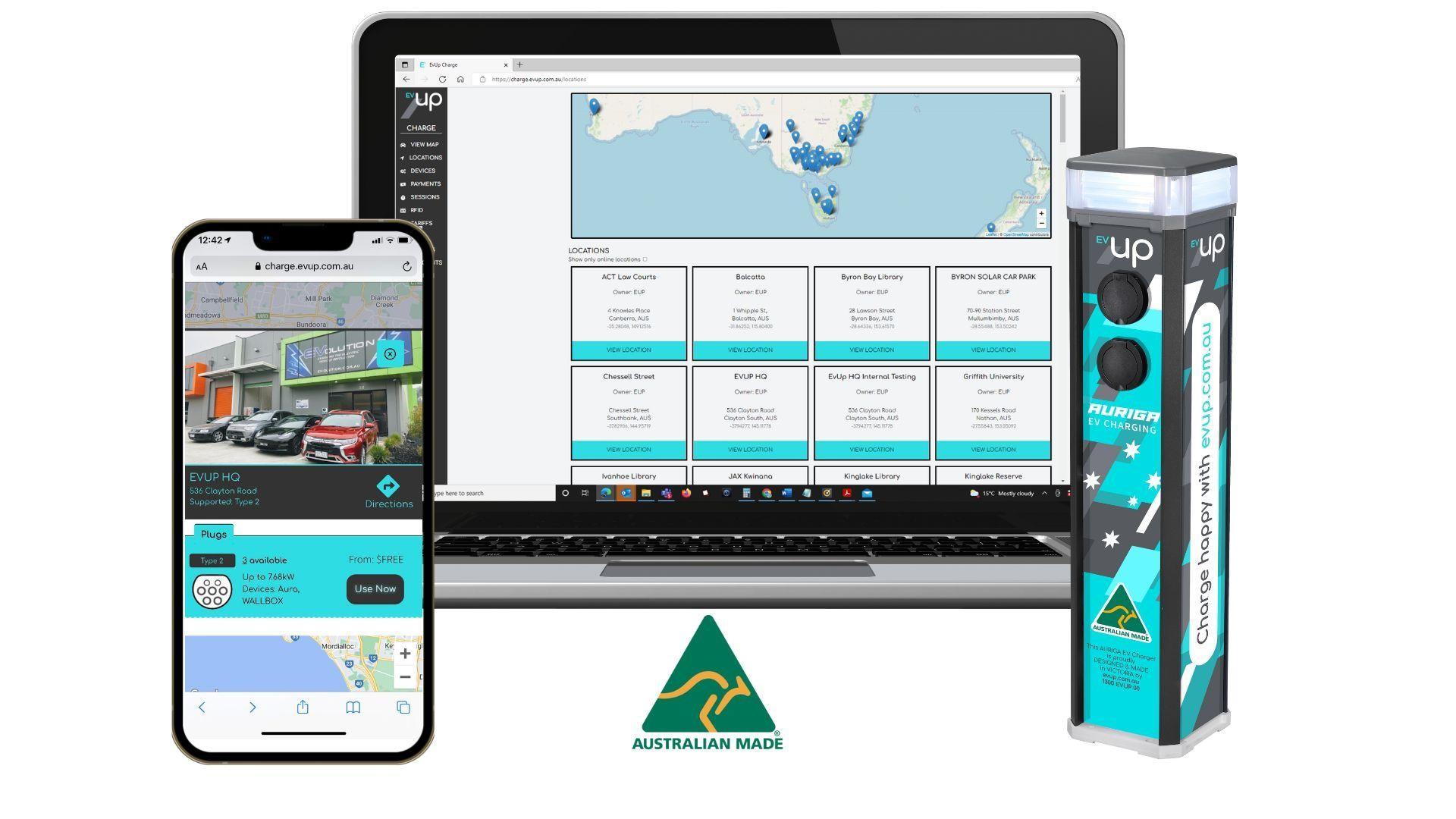 If you've been researching EV charging, you'll have noticed the term 'OCPP'.

This stands for Open Charge Point Protocol.
It's a way of connecting all charging locations on the EVUp network to a central management system. So you can access information such as session times, carbon offsets and revenue.
EVUp's UpCharge software allows you to:
View all charging sessions
Download records
Manage access and payments on one screen
Work out when charging should be scaled up through forecasting energy usage
Choose the best EV Charger hardware from both local and overseas manufacturers.
We only offer the best charging hardware.
We've had time to sort the wheat from the chaff as one of the first in EV infrastructure companies in Australia.
That's why we only offer apartment public electric car chargers that are reliable, robust, supportable and maintainable.
Every EV charger also works seamlessly with UpCharge too — so you and your tenants can expect a consistent and familiar user experience.
If you are looking at an electric car charger that's not on our compatibility list then we may still be able to enrol your charger. Just ask us.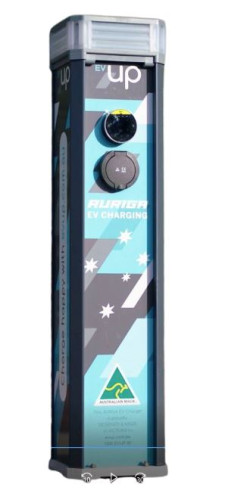 What next?
Let's get this EV charger party started!
If you know what you want and need
If you know how many chargers you want, where you'd like them and your preferred billing method then complete the form below for a quote.
If you need a technical assessment of your building
No worries. Contact us using the form below or give us a call on 1300 388 700.
The process after you contact us
Once you've made contact either as an EV owner or representing a body corporate we'll:
Gather the information we need to understand how, when and where your EV charging will work
Give you an estimate you can submit for approval
Talk to all your stakeholders
Schedule installation works after approval
So, let's get this EV party started! Simply get in touch via the form below or call 1300 388 700.
---
Get a Quote
Your Apartment EV Charging Report is billable and will be invoiced to you once you've accepted our quote.