Charge happy.
Partner with EVUp to install intelligent, integrated & connected EV charging at your site.
Get in touch to tell us about your site
We'll talk to you about charger, rate & location
We'll organise & manage installation & integration
You'll join a growing charging network & future proof your business
Aussie EV innovation.
The AURIGA by EVolution Australia.
Designed for Aussie EV drivers & weather conditions. Proudly made in Victoria.
Robust design for Aussie conditions
Modular design for easy upgrades
Flat surfaces for your branding
Closed loop, recyclable materials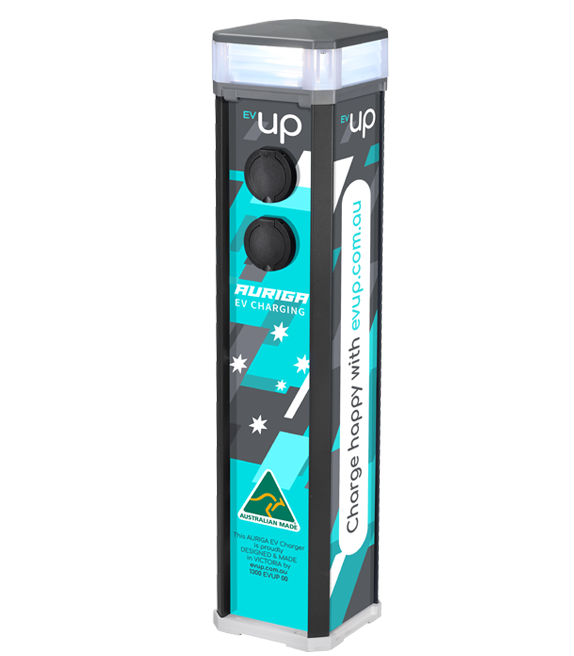 Partner with EVUp.
Do you have a commercial, retail or government site & want to help accelerate the transition to low-emission transport in Australia & New Zealand?