Getting Started with E-fleet consulting - EVUp e-mobility solutions to assist your decarbonisation of fleet vehicles.
The gradual transition to a commercial fleet to electric will be relatively straightforward for many businesses, particularly those operating in urban areas and driving slow and low distances.
Transitioning to a low-emission fleet for industrial or construction related industries may be a little trickier, especially for regional operations or speciality vehicles.
By working closely with our partner company EVolution Australia, the EVUp consulting team specialises in e-mobility for fleets requiring speciality assistance with fleet ICE to EV conversions, AC and DC EV charging infrastructure and custom-built charging hardware.
Our consultation is not theoretical; we have practical and ongoing experience in converting vehicles to electric drive and design and manufacture AC EV charging hardware at our head office in Melbourne.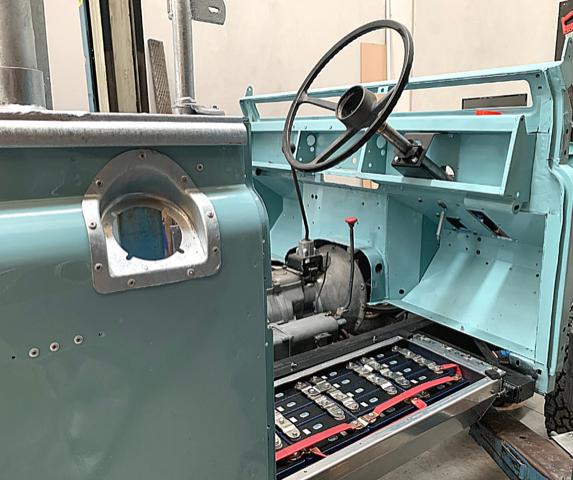 In conjunction with partner company, EVolution Australia, EVUp specialises in EV fleet consulting that may require ICE to EV conversions and custom-built charging hardware.
E-fleet rollout strategy - E-mobility For Your Fleet
We believe the best way to start building your EV fleet is to create a plan that coincides with the end of vehicle lease periods. We work closely with you to compare an e-fleet with your existing strategies and plan the most effective rollout strategy for your business including calculating payback period versus business as usual costs.
The EVUp network provides intelligent, integrated & connected electric vehicle charging solutions across Australia & New Zealand.
The electrification and optimisation of fleet vehicles is a major step towards reducing tailpipe emissions and drawing down on the damaging impacts of global warming. We are proud to offer Australia designed and manufactured AC charging options that can be customised to meet specialised and specific business requirements.
If you'd like to know more about e-fleet consulting for your business or organisation.
A look at e-fleet use cases
Starting with the range of typical use cases within your current fleet, we'll work with you to define your unique needs. This will include identifying how far your vehicles typically travel, how long they're active for, and how much they'd need to be charged in a day or overnight. From this, we'll recommend vehicle selection for a full EV fleet or a mixture of battery electric (BEV) or plug-in hybrid electric vehicles (PHEV).
Custom built EV charging hardware
Out-of-the-box charging simply doesn't work for every application. Our engineering team will work with you to define, design, customise and locally manufacture a charging solution for your fleet or site, that will integrate with current and future charging requirements. This includes slower AC and rapid DC charging, and creates a bespoke solution to meet your e-fleet requirements.
Charging your EV fleet with green power
Key to the transition to low-emission vehicles is the use of self-generated or aggregated renewable energy to 'fuel' your e-fleet. Transitioning to a full e-fleet solution that includes renewable energy further reduces the carbon cost of your fleet vehicle operations. An integrated solution can be achieved through connection with workplace solar and storage, or a home-based solution that can be tracked for reimbursement to the driver.
EV fleet driver training and implementation
Optimising EV fleet driving requires a change in mindset for drivers. To ensure a smooth transition to electric driving for fleet managers, we work with you to create customised in-person, online and in-vehicle EV driver training materials. Covering the basics of EV usage, regenerative braking and EV charging at home, workplace and in public, EV driver training ensures you'll hit the road running smoothly.
Let's Get Started With Electric Fleet
If you're a fleet manager, you must realise that the migration to sustainable transport (e-mobility) isn't just about installing electric car chargers in the ground and ordering the latest small SUV from a local dealership.
At EVUp, we have the runs on the board to help you successfully:
Assess the viability of migrating your fleet to an electric fleet – may be possible may not be at all?

Create a plan for decarbonisation of fleet vehicles – more than buying vehicles and chargers

Select and specify the correct charging solutions (for both depot and team members homes)
Create a shortlist of ideal electric cars to best suit your needs.
Arrange a demo and/or extended trials for your organisation.
To get started simply complete the form below.