UGL's NSW CRN e-challenge
The New South Wales Country Rail Network consists of passenger and freight rail lines covering 2,386 km, in addition to 3,139 kms of non operational line.
Maintenance of this 27,000 hectares of vital railway infrastructure is carried out by engineers and gangs, travelling hundreds of kilometres per day on both sealed and dirt roads.
The challenge for the EVUp team was to explore how electric vehicles could be engaged and optimised in the UGL fleet to reduce cost, emissions and position UGL as a thought leader in the EV space.

Low-emission engineering
Part of the CIMIC Group, UGL Ltd is a diversified engineering company working across a range of sectors.
In early 2020 the EVUp consulting team were approached to provide e-fleet insight as part of UGL's bid for the operation and maintenance of the NSW Country Rail Network, a tender they were subsequently awarded in early 2021 and which is expected to generate $1.5 billion over 10 years.
EVUp was engaged by UGL to examine the feasibility of implementing electric vehicles, charging infrastructure and renewable energy solutions for the UGL network fleet from day of commencement.
The challenge for our consulting team was to identify opportunities to roll in electric vehicles to a fleet of utes and trucks used by signalling engineers, gang and gangers, and engineers and managers. These vehicles travel 200kms each day - either as a round trip or point to point - to remote areas with little public charging infrastructure and limited access to three phase or other power.
This map, provided by Transport for New South Wales, highlights the long distances travelled by maintenance vehicles.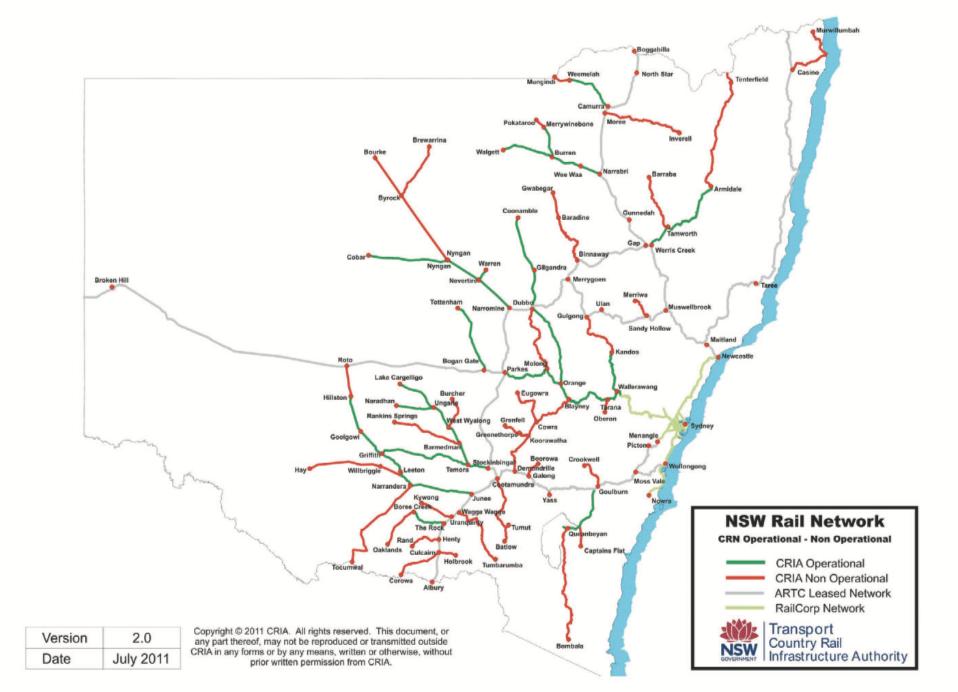 Future-proofing with e-fleet
Using a nominal depot site in Orange, NSW, the scope of this project required EVUp to provide insight into three areas:

electric vehicles to replace diesel ute and truck maintenance vehicles
charging infrastructure at the depot and along common-route rail corridors to meet journey and range requirements
renewable energy generation and storage at the depot to provide power for an EV fleet and daily office activities
Our study outlined the logistics, benefits and costs of providing:
Electric utes
4.5 GVM electric truck
EV charging infrastructure at depots
Additional EV charging infrastruture along CRN lines
Depot solar PV and energy storage
The EVUp consulting team aimed to answer two questions; can it be done and is it cost comparable?


Potential for EV conversion

Our team were also asked to explore the possibility of electrifying UGLs fleet of high rail vehicles. Primarily Land Cruisers that have been modified to run on road and rail, these vehicles already have significant mass and material added, so further modification in the form of an electric drive train would need to be carefully planned to avoid overstepping gross vehicle mass.
This piece of the overall puzzle was examined by our partner business EVolution Australia, which specialises in the ICE to EV conversion of classic, fleet and specialist vehicles. These conversions were considered viable based on recommendations that allow a development period for conversion design, watching for emerging developments of in-axle motor technology, specialist design of a lightweight reduction gearbox and working to reduce the inefficiencies of existing drivelines.
Public & solar aware EV charging

Mapping publicly available charging infrastructure to complement solar-connected charging that would be installed at UGLs CRN depots was the first step in a process to support the eventual roll-in of electric vehicles.
In addition to recommending Australian-made AC and DC charging units for private use, we identified opportunities to engage with regional NSW communities by supporting shared public charging infrastructure along common service routes. In the form of EV charging hubs that cohabit with parks, playgrounds and shopping strips, we found through conversations with local sustainability groups that funded infrastructure would accelerate place-making plans to encourage the uptake of EVs in regional NSW.
For signalling engineers, the installation of three phase outlets at rail-side signalled locations would allow drivers to take fuller advantage of Level 1 charging opportunities.
By mapping the common route service areas based on defect and inspection heat maps, our e-fleet consulting team were able to accurately identify charging blackspots on the CRN.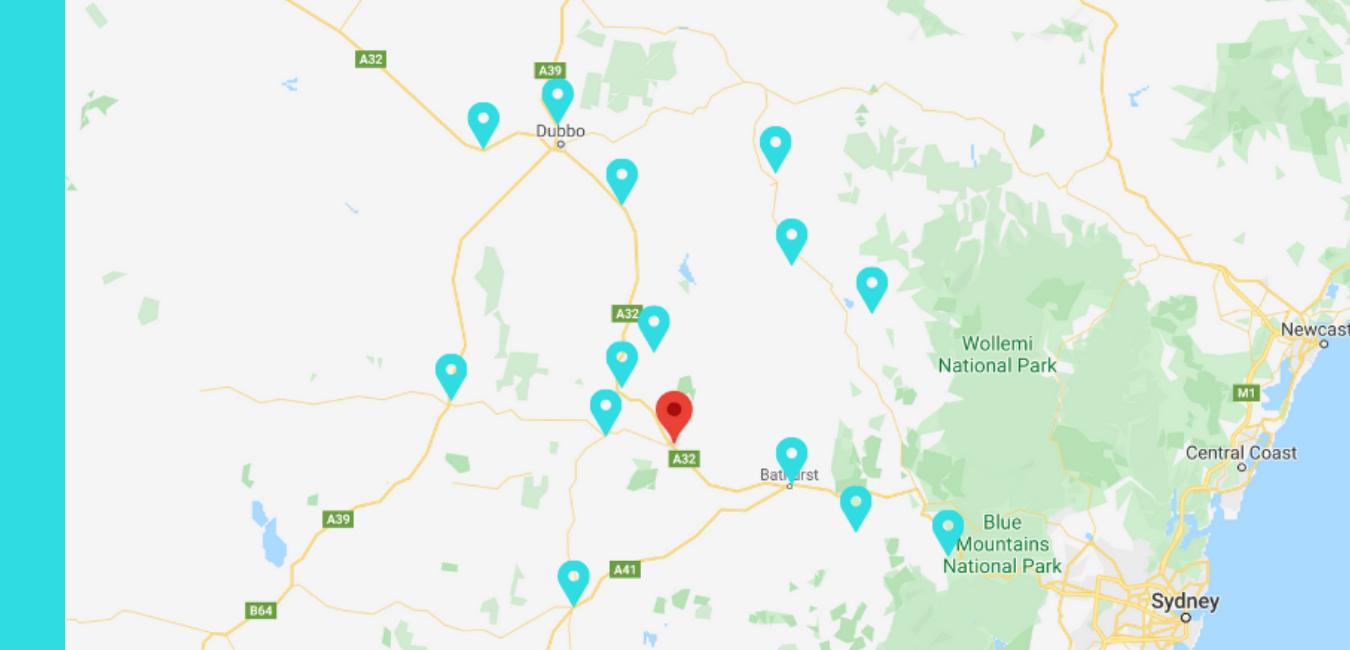 Additionally, a solution was developed to reimburse staff who take company vehicles home to charge overnight for their power consumption.
To fully develop this EV charging support pieced plan for the successful buy-in of staff, we partnered with the excellent team at Mov3ment, a Brisbane-based transport and EV consultancy, to assist with fleet optimisation strategy, change management, and driver education and training to familiarise staff with EV charging technology, charging types, rates and expectations.
EV charging and e-fleet consulting for challenging fleets
Due to this project's unique nature and atypical transport requirements, our consulting team were unable to find similar examples of rail e-fleet projects being planned or implemented anywhere else in the world.
While technology leadership in any area carries associated risks and costs, it is inevitable that UGL will transition to electric transport over time and, as EVs continue to move to the forefront of public policy, the inclusion of low-emission transport will be expected, rather than desirable, in maintenance contracts.
Concluding our work was the recommendation that e-fleet could start to roll into the CRN from mobilisation and that there would be a significant cost saving over the initial 10 year contract.
We believe that over the next decade, the Country Rail Network presents a singular opportunity for UGL to establish themselves as an industry and thought leader in the rail sector.
Speak to us about your e-fleet challenge
EVUp, along with partner company EVolution Australia, specialises in troubleshooting challenging low-emission transport issues. Our work is not theoretical, we have real world experience in installing AC and DC EV charging hardware, EV conversions, greentech innovation and EV charging management software development.
Please get in touch if you'd like to know more by calling us on 1300 EVUP 00 or email charge@evup.com.au