How to charge an electric car that's on the move?
While our core business is electric vehicle charging infrastructure, our installations to now have been in locations that are easily accessible by drivers, with plenty of clearance around the vehicle and few cable management requirements.
So when Klaus Multiparking Australia approached us to help them better understand how to integrate charging into a frequently moving, dynamic car stacker system, the usual installation assumptions were put aside.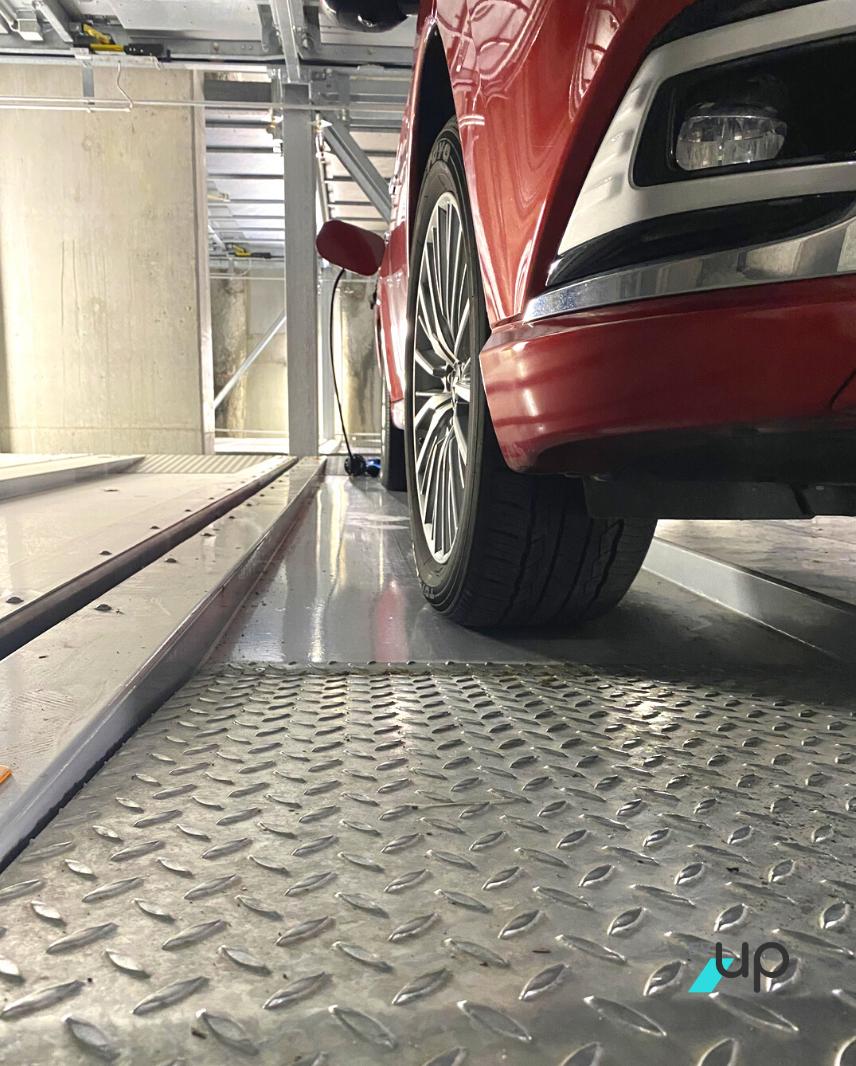 What is a car park stacker or stacking system?
When installed into existing car parks, car stacker systems allow building owners to utilise overhead cavities. For new developments, a purpose built pit maximises available space and multiplies the parking facilities for residential or commercial buildings.
Essentially, this system enables stacked parking; one vehicle on top of another on what are known as 'parking pallets'. Systems variants range from two vehicles - drive in and your car is lifted up a level so you can park another vehicle underneath - through to stacks of 10 or more vehicles. While many are a simple drive in, drive out, the more complex systems require a turntable solution for a simple driver experience.
Car stacker systems are increasingly popular as space in our urban centres becomes premium real estate. Klaus Multiparking Australia had developed an EV charging solution to future proof their products, but required some assistance in refining the driver experience and user interface.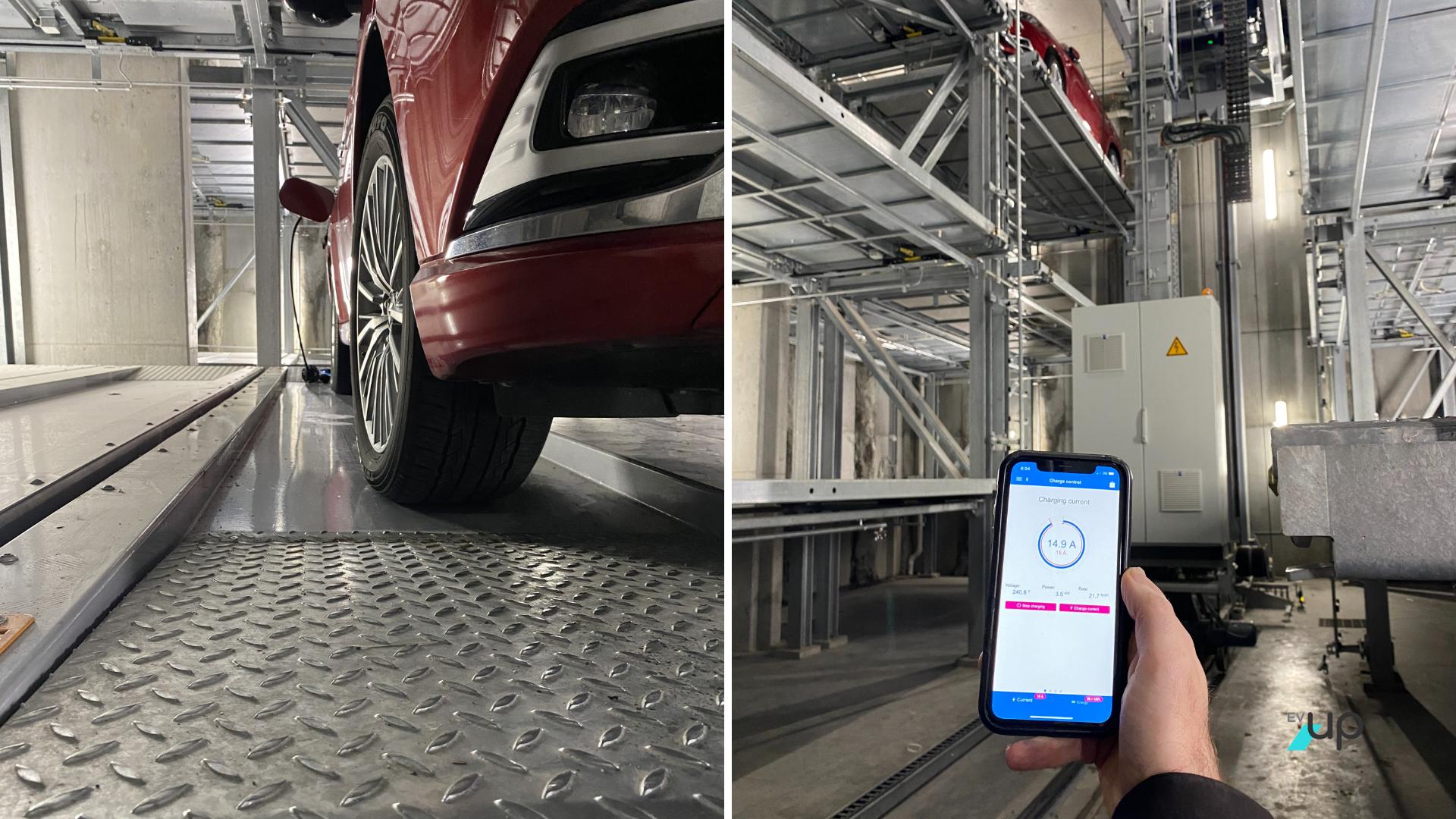 Designing a great driver UX
As Klaus themselves had achieved integration of EV charging into car stacker pallets, EVUp's first task was to provide a simple plug-in experience, taking into consideration a number of factors that differentiated car stacker systems from a normal EV charging installation.
A small, but important, issue is accessibility around vehicles parked in a stacker system is often more constrained than in a normal parking space. Additionally, access for drivers living with a disability was taken into consideration.
A cable management solution was designed to create a fool proof process that avoided the potential for 'snipping' as parking pallets moved around the system. Compatibility with every electric vehicle was ensured.
Finally, an intelligent system that enabled monitoring and billing of energy usage, both at the time of parking and through quarterly reporting processes, ensured vital stakeholders like body corporate and building managers had the confidence to approve EV charging solutions.

Managed EV charging solutions for car stacker systems
With these challenges and considerations in mind, our team designed both a wall-mounted and pallet-plugged EV charging solution for drivers using car stacker systems.
This easy-to-use system that can be clearly articulated to drivers through one-on-one education, printed materials and online resources has been created by our team to support the growing requirement for future-focused automotive storage.
Built with the driver experience in mind, our solution also enables simple back-end management for building managers, as well as our software support team.
EV charging for your multi-stacker system
We're rolling out this solution to builders, developers, architects and site owners across Australia. Please contact us for a discussion about your project.